Patrol Harness
DH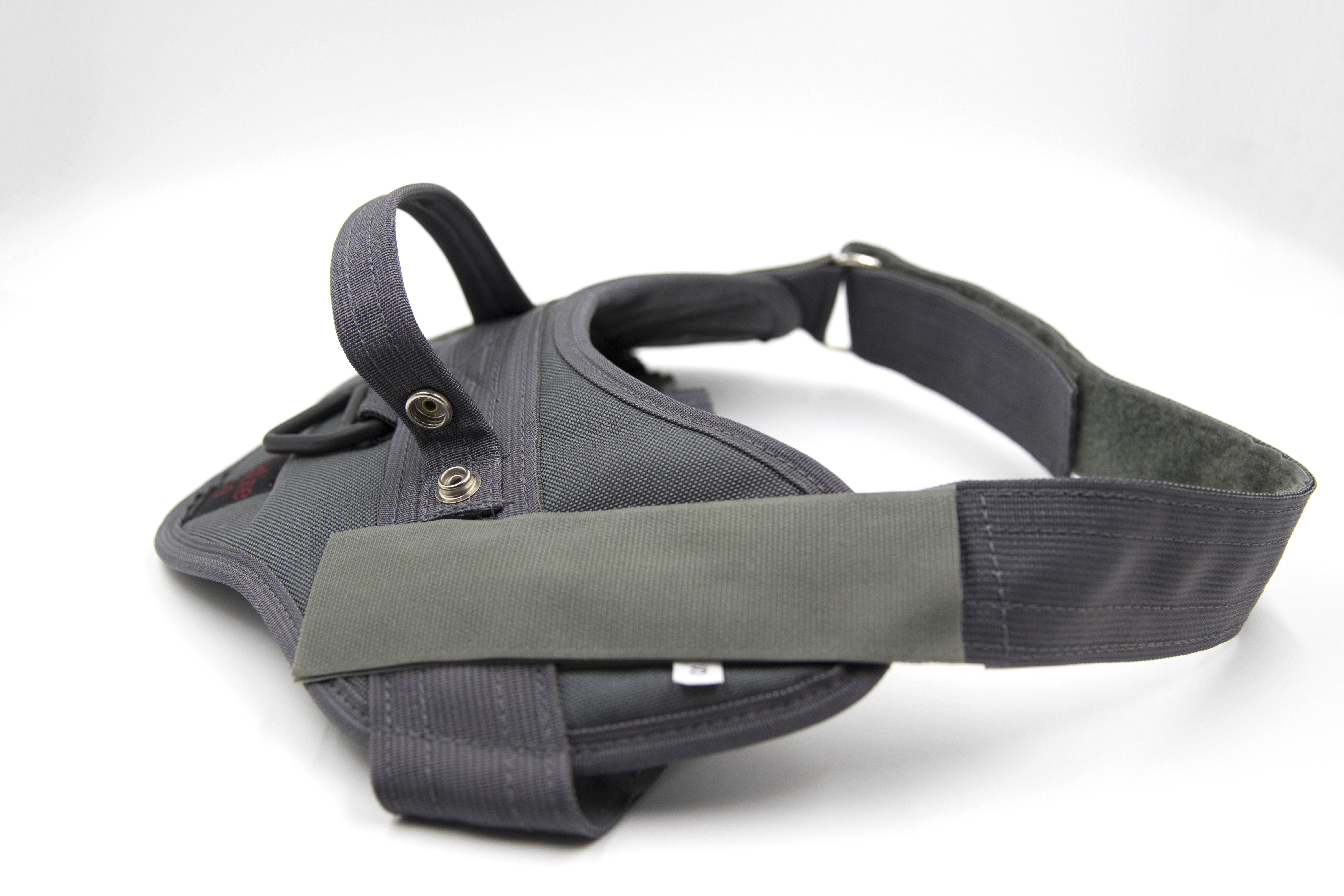 DESCRIPTION
This is a great light-weight multi-purpose nylon dog harness with two extra D-Rings sewn into the sides. It can be used for everything from tracking to carting. Only one button to use for quick on and off. Side Velcro panels can accommodate two Velcro patches up to 8". Machine washable. For dogs up to 100 lbs.
HOW TO MEASURE YOUR DOG
Find your dog's girth, which is the widest point of your dog's chest and rib cage area. Harness size measurements are based on girth, which can vary according to breed. Some dogs, like Boxers, are more deep-chested than others. It is important to accurately measure your dog's girth for the best size possible.
1) Stand over your dog and place one end of the tape measure on his spine, just above the widest part of his rib cage.
2) With your other hand, wrap the tape measure behind his front legs and around his body, going underneath the widest part of his rib cage. Place this end next to the beginning of the tape. Put your thumb on the number that meets up with the beginning of the tape measure. The higher number is the girth measurement.
3) Order the proper harness size based on your dog's girth measurement. If your dog's measurement falls between two different sizes, order the larger size if want to allow room to grow.
Color
Black (0) Grey (0) Khaki (0)
Size
Small (0) Medium (0) Large (0)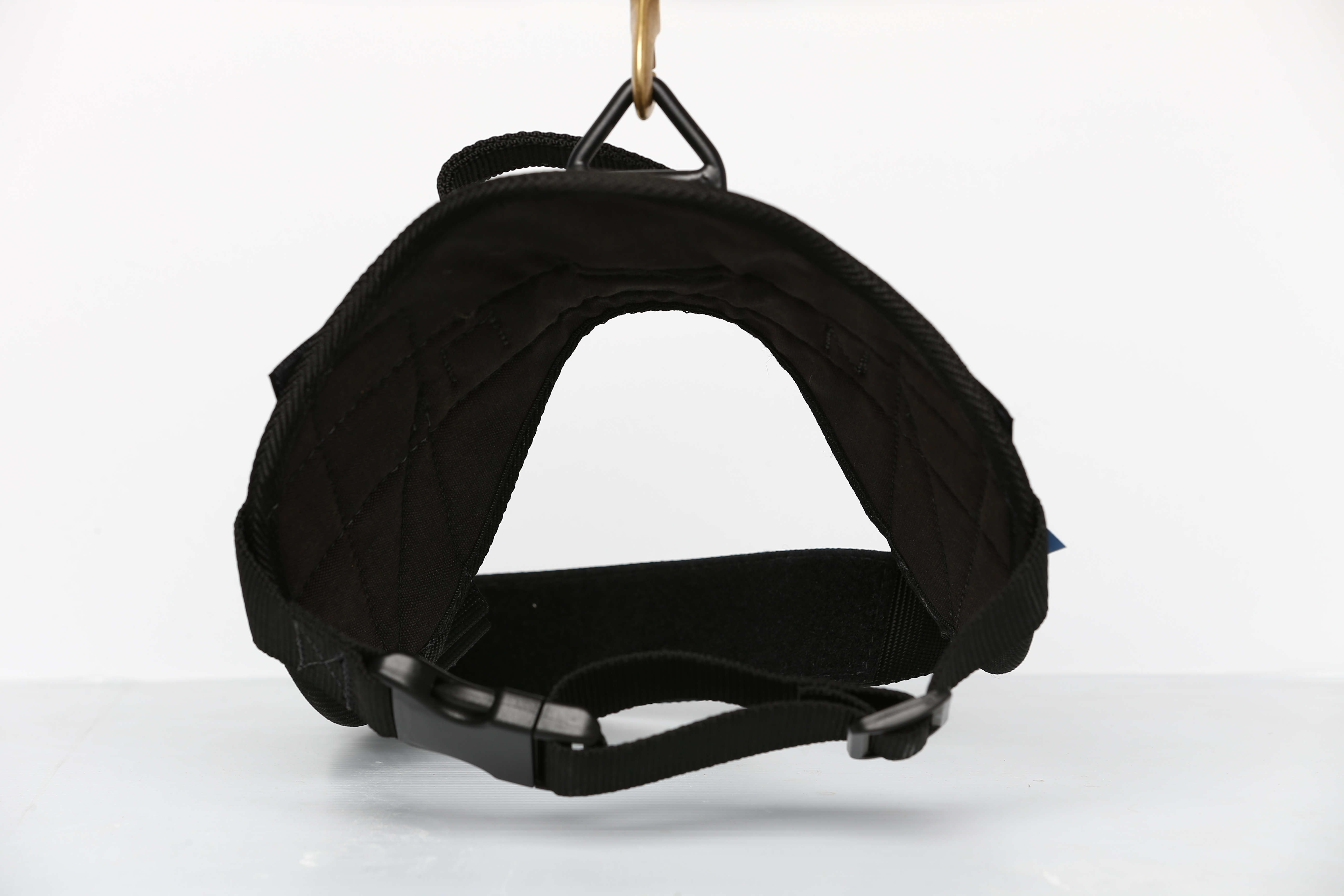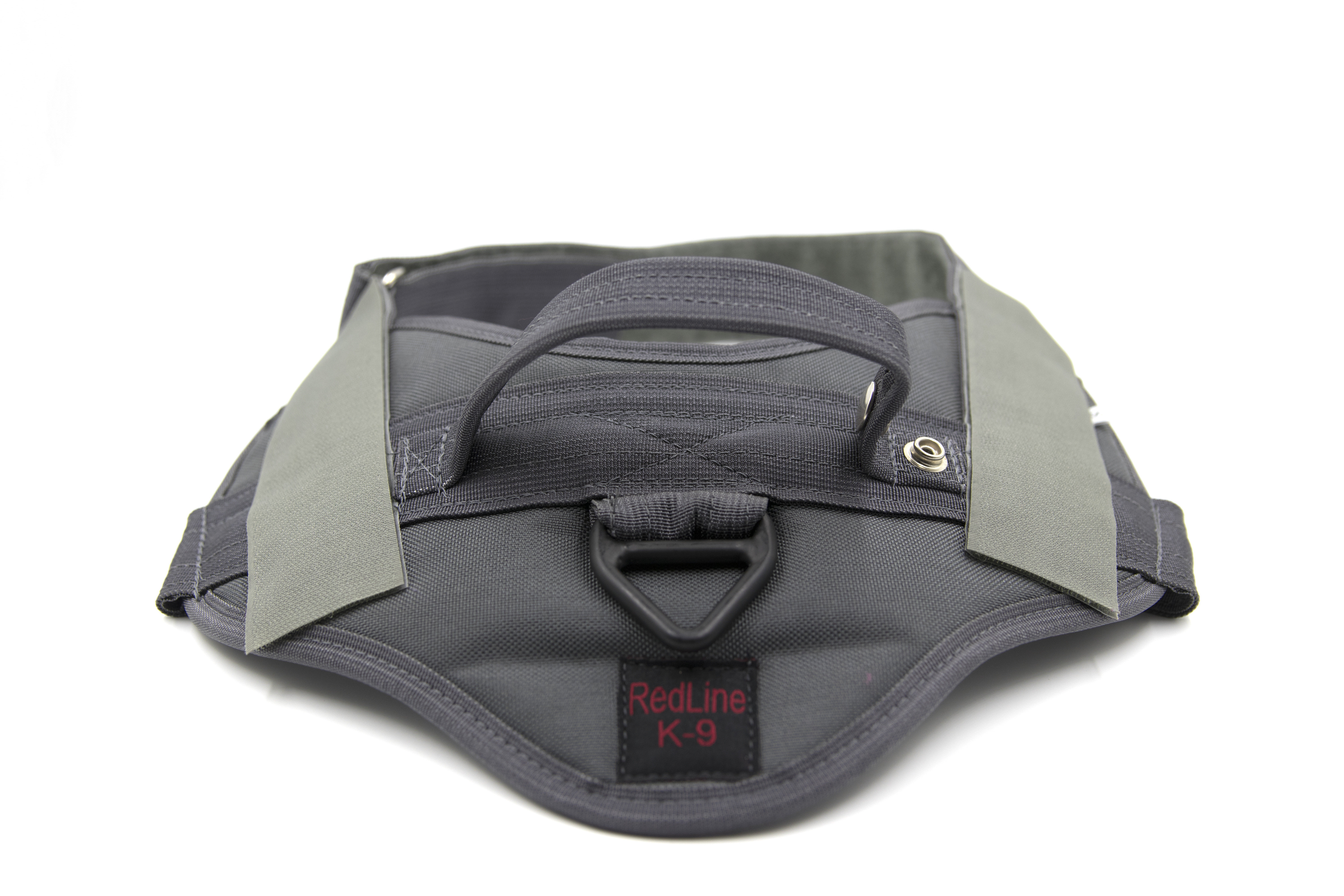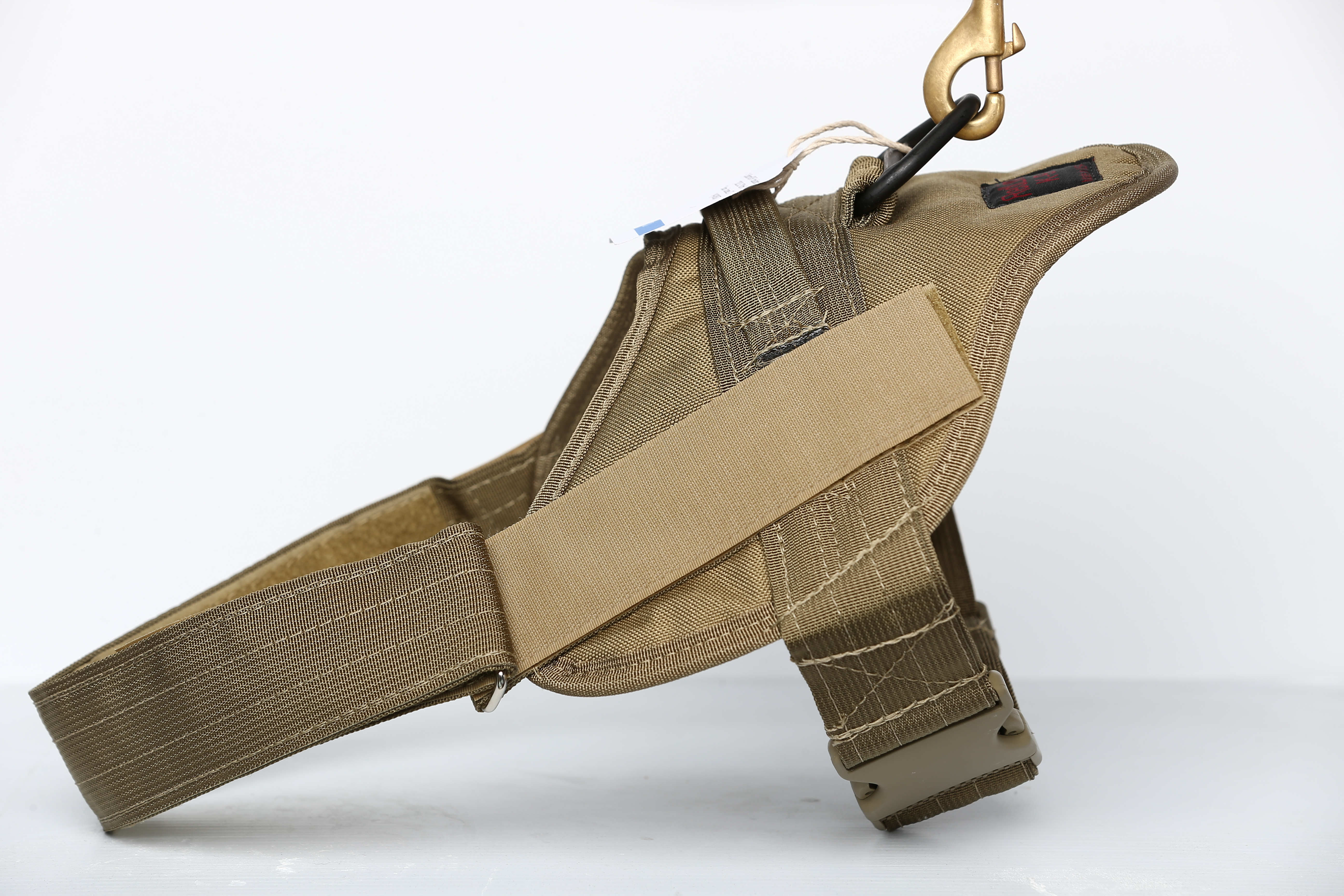 Shop Cali K9®
was last modified:
March 22nd, 2018
by